Fearworm Hauntvertising is pleased to announce that we will be sponsoring the "Business Track" of seminars at HauntCon 2018 in New Orleans. We will also be hosting a seminar discussing Social Media vs. Traditional Ads, find more details below.
"We're very excited and honored to be apart of HauntCon 2018…as both a sponsor and a speaker"

– Patrick Stanger, Fearworm Hauntvertising
Seminar: Social Media vs. Traditional Ads – The Truth About Advertisings "Magic Bullet"
When: Saturday, January 13 ; 12:00 PM – 1:00 PM
Presenters: Ernest Corder & Patrick Stanger of Fearworm Hauntvertising
Also, save $5 on a weekend pass to HauntCon…click here now and use promo code: SPEAK …at checkout and save.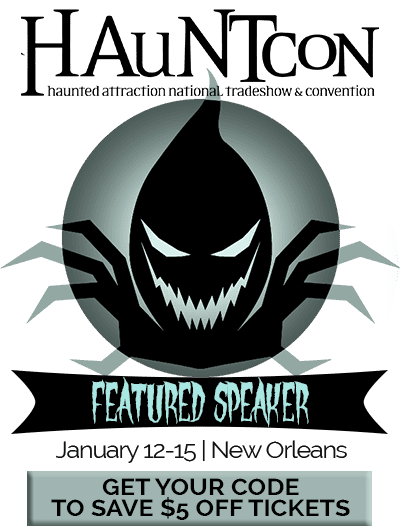 We look forward to seeing everybody at HauntCon! If you'd like to setup a meeting with us while we're at the show, contact us today.