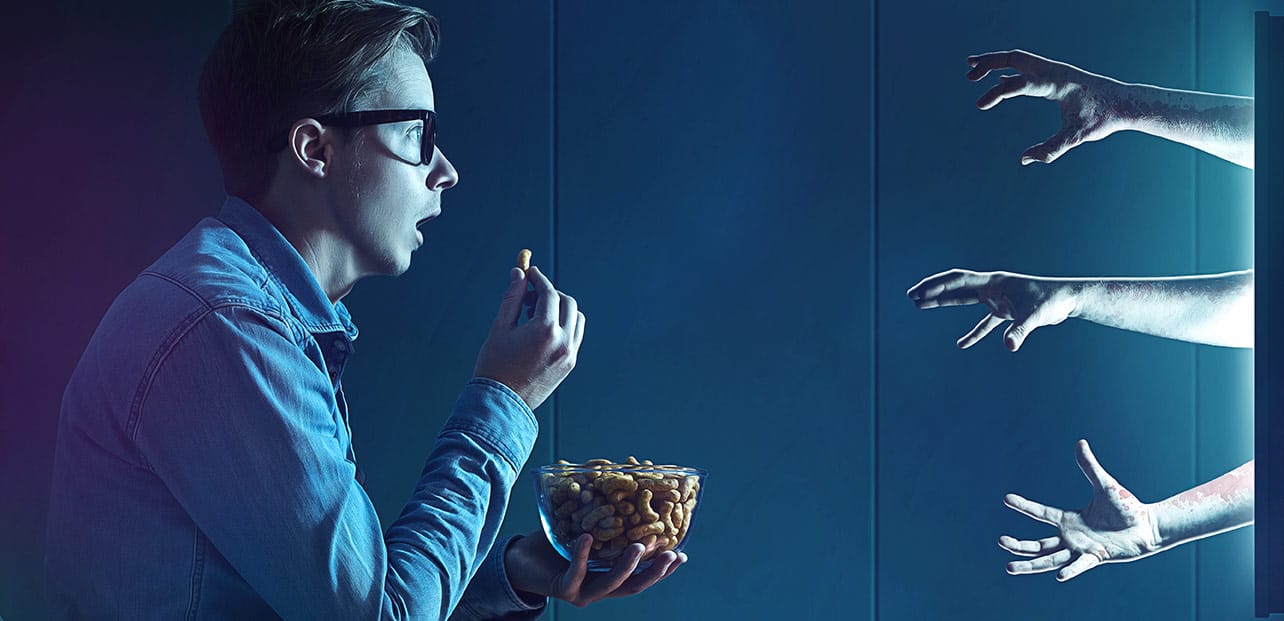 Media
Research, strategy, media planning, media buying
TV
Radio
Outdoor
Print
Digital/web/mobile/online
Direct Mail
Social
Creative
Creative Concepts
Copywriting
Video Production
Audio Production
Graphic Design
Branding
Digital Design
Print Fulfillment
FearWorm Digital
Web Design/Development
Content Creation
Social Advertising
E-Mail Marketing
Web Proliferation
Digital Optimization
Online Video
Online Advertising
SEM
Purchase online at fearwormdigital.com
Why should you choose FearWorm as your marketing and advertising agency for your haunted attraction?
FearWorm is the largest full-service advertising agency in the country focused solely on the haunt industry. We only work with haunted houses, haunted attractions and theme parks.
We know digital advertising better than anyone in the haunt industry. Our buying power gets you the latest digital advertising opportunities at one-half to one-third the cost you'll find anywhere else.
We are event and entertainment industry experts. Experienced in driving consumers to make entertainment purchases, selling tickets, putting butts in seats. We drive excitement and attendance.
Our goal is your success and growth.
We deliver more media exposure for your budget, turning exponentials on your dollars spent.
We know how to buy. We've invested in the tools to do it right.
Our buying power as an agency is strong, with over $12,000,000 in annual media expenditures in traditional as well as online advertising.
We buy the right media, keeping you from wasting money.
FearWorm is a marketing staff for your company you didn't have to hire.
We save you time.
We are the protectors of your brand.
Consolidate all your marketing activity and accounting.
Our creative is scary good.
Our services can cost you as little as nothing!
Contact us today to find out how FearWorm can bring your haunted attraction to the next level.