Have you ever searched for a business online only to find a dead Twitter feed? Social Media is fast, and furious. And, like a newborn baby, it requires our constant attention to keep it healthy, alive, and growing. Some business owners choose to let these high-maintenance social media profiles fall to the wayside with neglect. But, what does that look like to a consumer?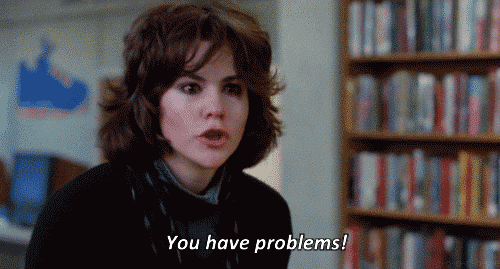 The Consumer Review
For me, when I notice an unused or non-current social feed, in this day and age, I assume the company has either closed, or isn't well managed or profitable. Each one of the aforementioned conclusions leads to a slew of others. All of which inevitably brings your consumer to their final destination: Don't Trust, Don't Buy.
As a business you must be present on social media. And not only present, but relevant, entertaining, and intelligent. It is projected that by 2021 there will be over 3 billion people on social media. If you are not thriving on social media now, you are making a huge mistake; one that reflects on your brand as a whole and will alienate your consumer at some point in their experience with your brand.
Effective Social Media Requirements
– The Majority Rules: Share Engaging and Informative Content 80% of the Time
This rule brings into play what I call "the girl at the party that only talks about herself". Nobody likes that girl…don't be that girl. Well-balanced social media accounts will allow the majority of their content to exist without direct advertising or marketing messaging.  So, how does that work? Follow the 80/20 social rule: For every 20 posts, only 4 should be directing your consumer to where they can purchase tickets. Yes, that is correct. I work for a marketing agency and I am saying only advertise 20% of the time you are talking to your consumer on social media. Accounts that only advertise themselves get unfollowed. Period.
– Community Management – Engage Your Audience, Comment, Respond, Answer, Thank, and Share
Social Media is a conversation starter. You need to remain present to carry on that conversation.

When your audience engages and comments on your post, it's your responsibility to reply and react to that comment. Your mission is to keep the conversation going! Community Management is a full-time job because social media happens all of the time. Within the first hour of a post is the most crucial time for supporting an engaging environment socially. If you post quickly and just log-off, you are missing out on opportunities to act and organically promote the reach and impression that post makes on your audience. When you get a customer review, do you reply and thank them? When someone shares your post do you go view that post on their feed, like the post and thank them there for sharing? Do you then engage with their friends that have commented or reacted? These are all excellent opportunities that, when appropriately monitored and cared for, begin to cultivate a healthy, profitable social environment for your brand.

– Creative Social Awareness – Stay In-The-Know Socially While Using Popular Ideas and Concepts to Create New, Relevant, Rewarding Content

Contributing to the perpetual social conversation with content that promotes action and reaction is inherently valuable. With social media platforms consistently working against business page content the BEST content for you to share is the kind your audience WANTS to see, will comment on, and SHARE. If you see content that is performing well elsewhere, come up with a creative way to spin or use that concept, but in a package that fits YOUR brand. It has been said that nothing is original anymore, but the great thing about the creative brain is its capability to innovate. Take the concept and reengineer it with what works for your brand. That is the true definition of creativity in this day and age. Creativity isn't just making something that has never been seen before; it is also the action of creating something new from existing ideas or inspirations.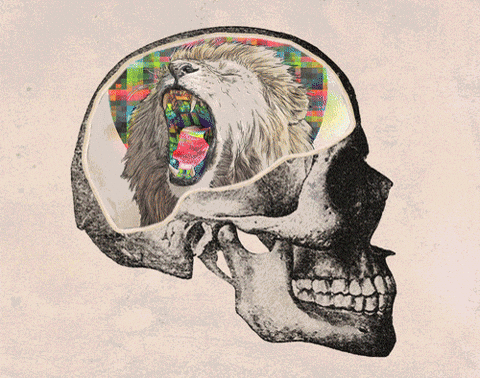 – Stay True To Your Brand – Every Brand Has a Voice
Tone. We all know what that means. I'm sure your mother corrected you at least once for it. But, let's think about it…we all have those go-to phrases, words, and emojis we constantly choose. Those need to be selected for your business in order to appeal to your market in a professional, yet personable manner. I've seen companies misuse their social media entirely too much. Companies that do it wrong are usually lacking a consistency and structure to their posts: Their brand voice.
Conclusion
Social media is a valuable touchpoint in brand experience today. Consumers rely on social media to connect them to the brands they support. In order to use social media to your advantage as a business, you must constantly strive to remain present and relevant. Following a content structure that meets the above-mentioned requirements, follows the 80/20 rule, and most importantly entertains your target audience will, over time, work to create and maintain a healthy, growing, and profitable social media environment for your brand.
Social media is a wild, yet powerfully charged environment just waiting for your brand to jump in and take control. Do you have what it takes to place your brand in front of your consumer in a manner that promotes and sparks action? Being a social butterfly can be taxing, but thankfully that isn't your only solution. One of the best decisions you can make for your brand is placing the social media for your company in the hands of a marketing team. If you want to thrive on social media, but you don't have the time that your haunt's social requires, consider giving FearWorm a shout. Not only do we step in with agency-grade tools to properly plan, create, and manage your haunt's social activity, we also provide the one and only haunted house marketing A-Team in the industry. For one fee for the entire season, you can have your social media completely taken care of and run by your marketing agency. We know who your market is, we know what they want, and we will give that to them and more.
>> Welcome to living socially with FearWorm: Social Media Management for the
BEAST
, by the best. <<
Blog written for FearWorm Hauntvertising
by Laura Kilpatrick